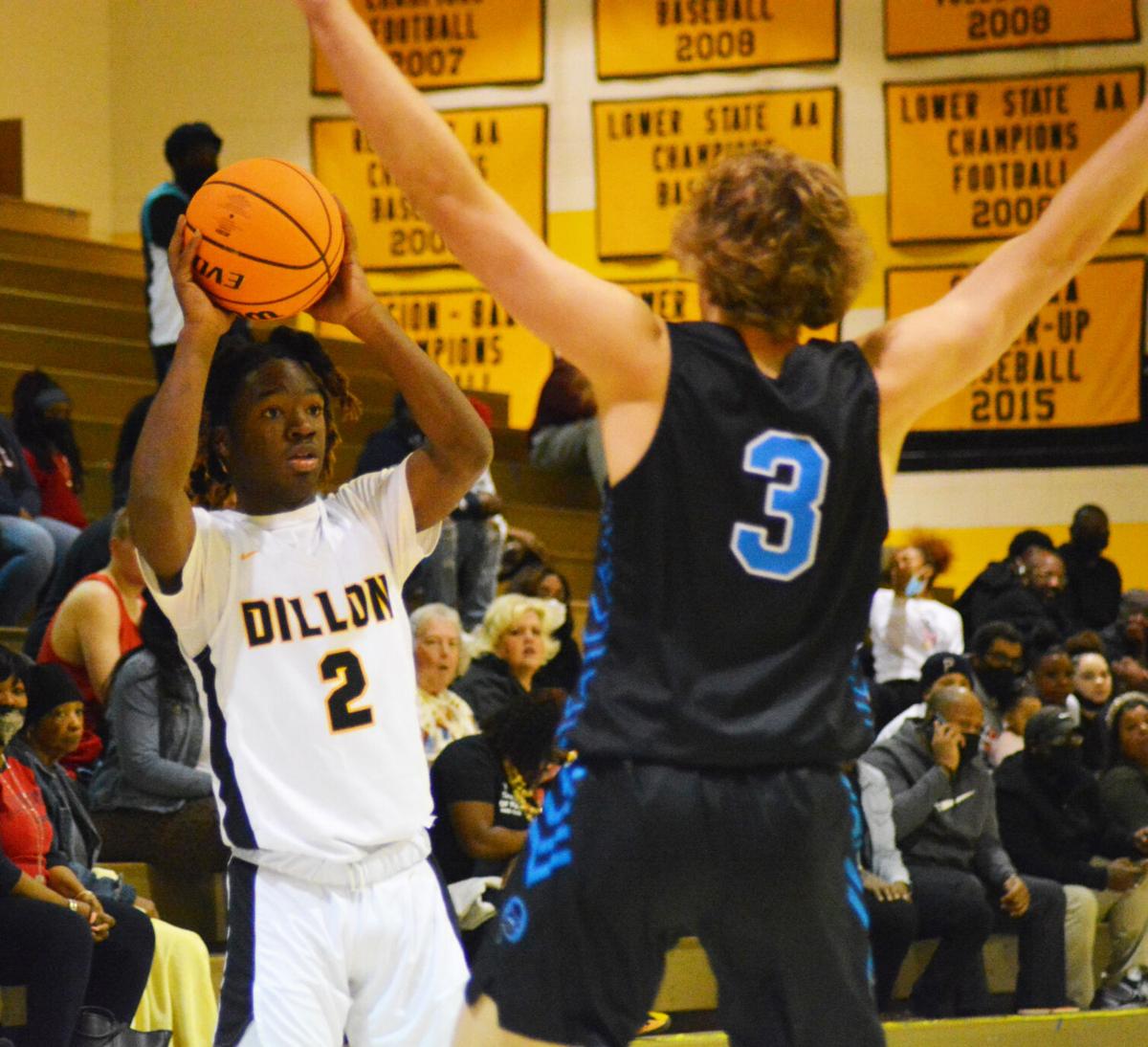 AIKEN, S.C. — Jamera Madison scored a team-high 12 points to lead Darlington's girls' basketball team to a 34-20 win over Aiken in the Class 4A state playoffs on Saturday.
The Falcons outscored the Hornets 15-7 in the third quarter.
Darlington improves to 4-2 and will host Myrtle Beach on Wednesday at a to be determined time.
Jamera Madison 12, Montgomery 8, Jackson 4, Jones 2, Joseph 6.
LANCASTER, S.C. — Kingstree's season came to an end in the 42-33 loss to Buford in the Class 2A state playoffs.
The Jaguars finish the year at 3-6 overall.
DILLON, S.C. — Dillon's Demario Bethea scored a team-high 19 points in the Class 3A state playoffs.
Teammate's BoBo McKinnon and Christopher Wright each scored 12 points.
Dillon finished the season at 6-2.
Demario Bethea 19, Christopher Wright 12, Brayboy 8, Z.Bethea 3, BoBo McKinnon 12.
BENNETTSVILLE, S.C. — Marlboro County's Devonta Oliver scored a team-high 15 points.
Teammate Dreveon Scott added 14 points.
The Bulldogs improved to 8-2 and will travel to Bishop England on Wednesday.
Dreveon Scott 14, Alford 6, Adams 5, Devonta Oliver 15, Shawn Lucas 10, Bethea 1.
BAMBERG, S.C. — Carvers Bay's Terrell Walker scored a team-high 14 points in the Class A state playoffs.
Teammates Havaugh Walker and M.J. Bromell each added 12 points.
The Bears improved to 13-4 and will travel to Baptist Hill on Wednesday.
Young 7, Havaughn Green 12, Porter 4, M.J. Bromell 12, Coles 4, Bell 3, Terrell Walker 10, Ja. Walker 6, Josh Walker 10.
HOLLYWOOD, S.C. — Johnsonville's Quez Lewis scored a team-high 24 points in the Class A state playoffs.
Teammate Travis Wilson added 13 points.
The Flashes end the season at 7-7.
Pressley 3, Quez Lewis 24, Avant 7, Coles 8, Travis Wilson 13, Smith 1.