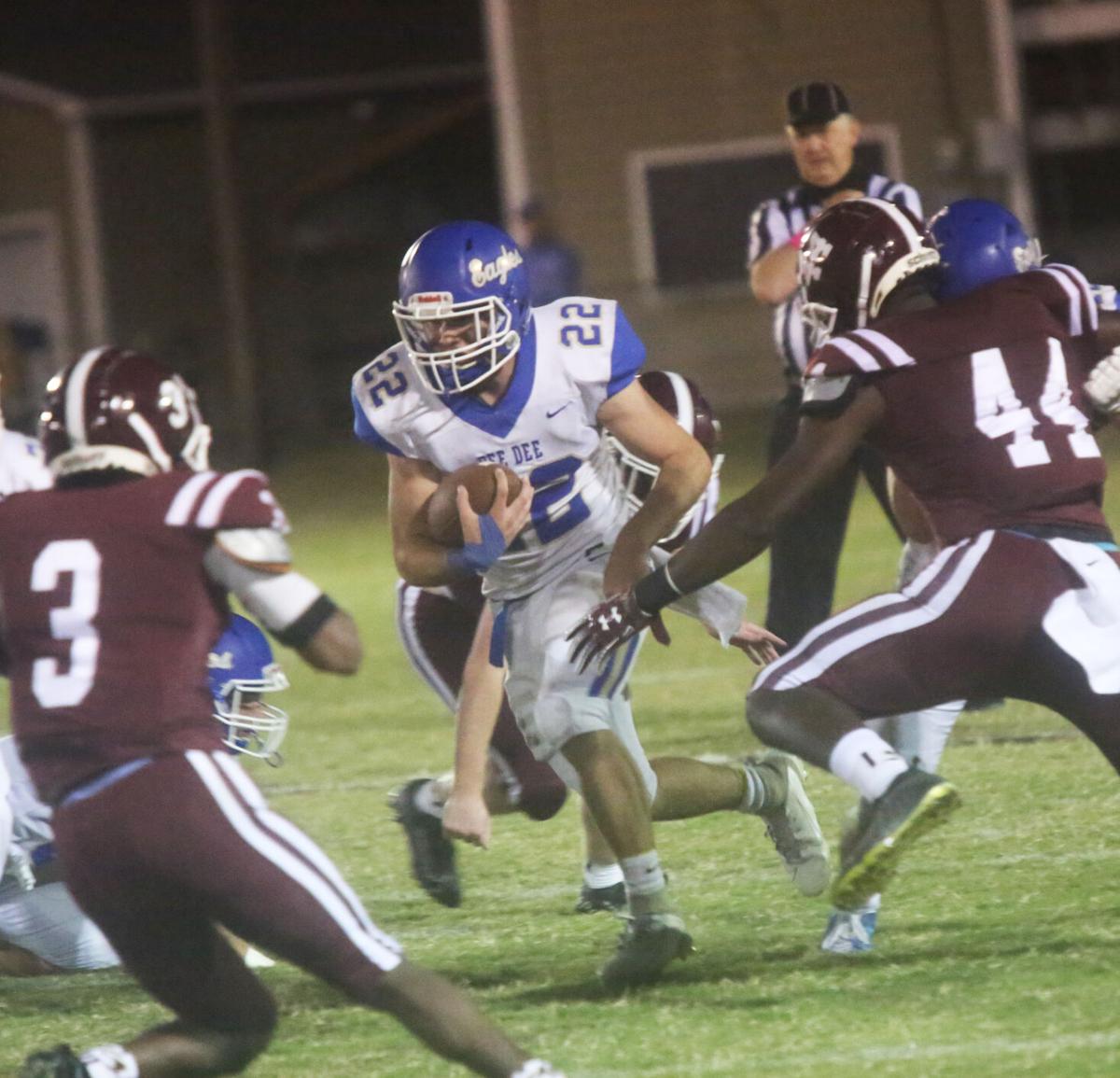 LAKE CITY, S.C. – The Carolina Academy football team controlled the ball for all but a handful of plays in the fourth quarter of Friday's game against Pee Dee Academy at Buddy Wallace Field.
Two of those plays resulted in a pair of Golden Eagles turnovers as the Bobcats turned in a dominant final stanza for a 16-14 victory and the SCISA Region 2-2A championship.
Carolina Academy (6-1, 3-1) will now host Hilton Head Prep next Friday in the opening round of the SCISA 2A state playoffs as the region's top seed. Pee Dee (7-1, 3-1) will host Beaufort Academy next Friday as well.
It was strong second half overall for the Bobcats as they shut out Pee Dee over the final 24 minutes. The CA defense forced a turnover on downs in the middle of the third quarter and then got two big takeaways in the fourth. Matthew Joye recovered a fumble near midfield and also picked off Eagles quarterback Hudson Spivey with under three and half minutes to go – all but sealing the victory for the Bobcats.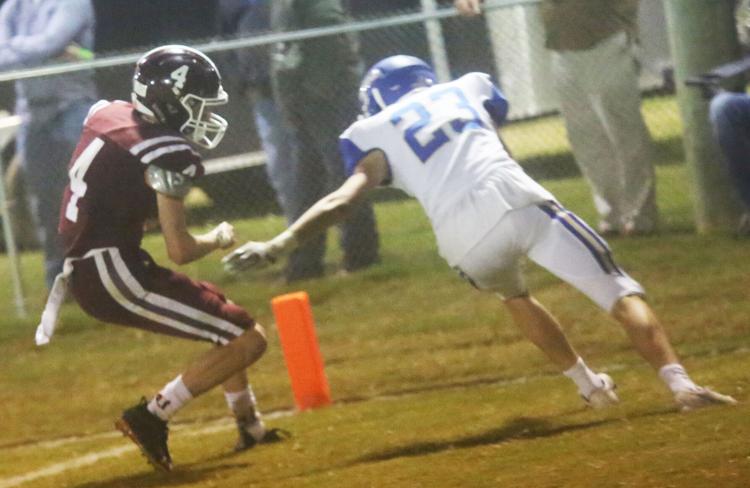 Joye also had both of CA's scores on rushing touchdowns, and he found George Wilder in the end zone twice for a pair of two-point conversions that proved to the difference in the game.
Joye rushed for 63 yards and threw for 88. Wilder had 96 yards rushing and Austin Brown carried the ball 24 times for 129 yards as the ground game paved the way for Carolina Academy.
Pee Dee, which had not played in two weeks, was led by Coleby Sinclair's 77 yards rushing.
Penalties were also an issue for each team as 24 flags were accepted in the game.
CAROLINA ACADEMY 16, PEE DEE ACADEMY 14
PD – Caleb Oakley 2 run (Drew Singletary kick), 9:42.
CA – Matthew Joye 1 run (George Wilder pass from Joye), 3:04.
PD – Oakley 1 run (Singletary kick), 1:11.
CA – Joye 20 run (Wilder pass from Joye), 7:24.
RUSHING – PD: Coleby Sinclair 11-77; Caleb Oakley 2-14, 2 TDs. CA: Austin Brown 24-129; George Wilder 18-96; Matthew Joye 18-63, 2 TDs.
PASSING – PD: Hudson Spivey 5-10-64, INT. CA: Matthew Joye 4-6-88.
RECEIVING – PD: Caleb Oakley 1-40. CA: George Wilder 2-64.
RECORDS: PD 7-1, 3-1 SCISA Region 2-2A. CA: 6-1, 3-1 SCISA Region 2-2A.
NEXT GAMES: Pee Dee will host Beaufort Academy on Friday in the first round of the state playoffs. Carolina Academy will host Hilton Head Prep in the first round next Friday at well.
Be the first to know
Get local news delivered to your inbox!