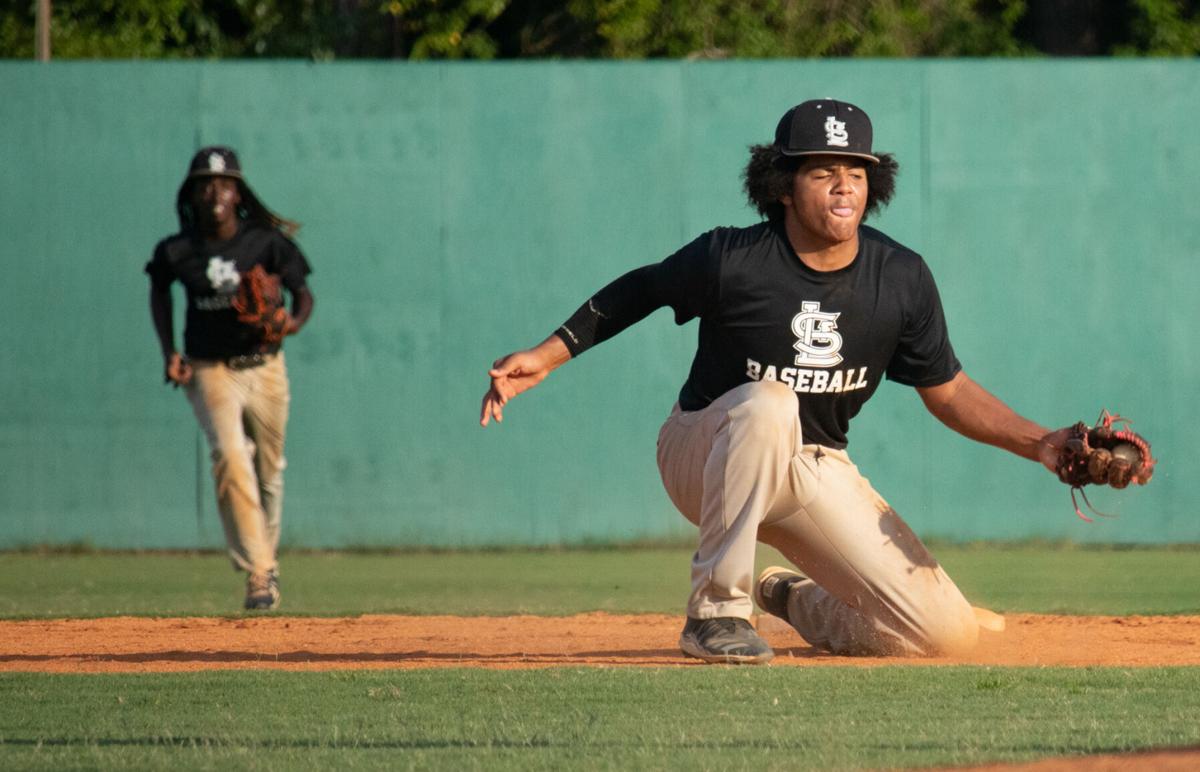 FLORENCE, S.C. – Florence Blue scored 10 runs in the first four innings, committed no errors in the field and the pitching duo of Luke Miller and Morgan Lynch shut down Lamar in an 11-1, six-inning victory at American Legion Field.
Florence improves to 3-5 while Lamar falls to 2-8. The two teams meet against Thursday in Lamar at 6 p.m.
A two-out RBI single by Jason Grantham in the top of the second inning was the lone tally for Lamar. Afterwards, Florence put up two runs in the bottom of the second and four runs each in the third and fourth innings to take a commanding 10-1 lead.
That was more than enough support for Miller and Lynch, who combined to allow just five hits while striking out five. Miller went the first four innings and Lynch tossed the final two – fanning the side in order in the sixth to close things out.
Miller also put an exclamation point on his day by singling home J.R. Williams with the team's final run in the bottom of the sixth. Williams led the team with three hits, including two doubles, and scored three runs. Lynch also had an RBI single for Florence.
Hunter Matthews doubled and scored twice for Florence while Landon Brown went 2 for 4 with an RBI double. Jake Hardee, Stone Osborne and Landon Matthews all had sacrifice flies, while Hardee drove in another run by working a bases-loaded walk in the fourth.
Florence batters were able to take advantage of five walks and two key Lamar errors – both of which came in the third inning and led to a 6-1 advantage.
Grantham and Devin Phillips led the team with two hits apiece, while Ethan Hunt had the other base knock for Lamar.
HARTSVILLE, S.C. — Xavier Brown singled to score Riley Ward and Kyler Odom to break a 3-3 tie in the top of the 10th inning to give Sumter a 5-3 win over Hartsville Black.
Both teams scored a run in the fifth inning to tie the game at 3-3.
Hartsville Black's Dawson McKimmey went 2 for 4.
WP — Clayton Goff (2 IP, 2 H, 0 R, 0 ER, BB, 2 K). LP — Slayton Stokes (2 1/3 IP, H, 2 R, 2 ER, BB, 2 K).
LEADING HITTERS — HB:Jack Moore 1-4; Dewsy Meadows 1-5; Dawson McKimmey 2-4; Quez Hadley 1-3, RBI; Ace Gibson 1-4, RBI; Tanner Hall 1-1.
NEXT GAME: Hartsville Black will travel to Sumter at 7 p.m. Thursday.