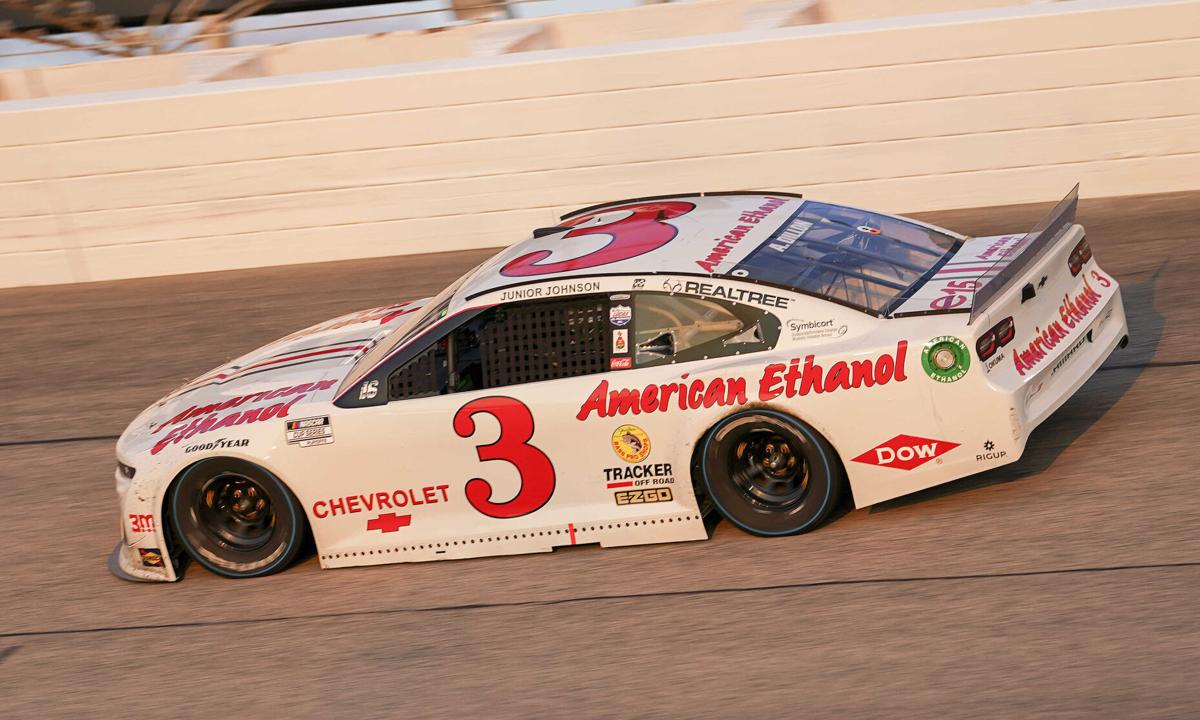 DARLINGTON, S.C. – It was one of those "you've got to be kidding" moments.
Prior to the start of Sunday night's Cook Out Southern 500, Austin Dillon's crew chief (Justin Alexander) notified him that the front tires had mistakenly been flipped.
"I don't know how it happens. ... It's just a mistake," Dillon said afterward. "When they put the tires on the car, somebody just didn't see the 'L' and didn't see the 'R.' They're Sharpied on there. ...
"I walked up to the car and Justin immediately had seen it and I was like, 'Well, better change them now.'"
The unapproved adjustment forced Dillon to give up his No. 12 spot to start the race and work his way back from the rear of the pack. Even so, the No. 3 RCR Chevrolet driver nearly pulled off another victory in one of NASCAR's crown jewel races.
With 15 laps to go, Martin Truex Jr. and Chase Elliott's brush with the wall (and each other) allowed Kevin Harvick and Dillon the opportunity to grab the top two spots. Dillon slowly but surely closed the gap on the points leader – pulling to within .343 seconds of Harvick down the final stretch, but had to settle for the second-place finish.
"Man, we battled," Dillon said. "We've had a motto all year. It's FIDO – Forget It and Drive On. That's what we kind of showed (as an) example tonight. We just battled. We didn't take over very good the first 25 laps. Justin made a great adjustment – really went at it and freed up the car."
The top-3 showing pushed Dillon into the No. 8 slot in terms of playoff points as NASCAR gets sets for a race Saturday at Richmond.
"It's a great feeling, and it's confidence. Confidence goes a long way in this sport," said Dillon, who now has eight top 10 finishes this season and four in his last nine races. "It's a streaky sport, too. You see guys get on runs, and they're able to really carry themselves with those. So I'm hoping this is kind of our go time – our streak starting."
Dillon intends to keep trying for victories over the next two races, and even counts Richmond as probably his best track in the playoffs.
"I wouldn't have been able to say that a couple years back, but I had two sixth-place finishes over the past four races there," he said. "And the second one, we were good enough to win, but we just messed up on some track position stuff. So, I'm really excited about Richmond."
While his motto might be about putting races behind him, Dillon admitted he'll be thinking about the last 20 laps at Darlington for a while. He won the Coca-Cola 600 in 2017 and followed that up with a victory in the 2018 Daytona 500.
A victory Sunday would have added one more to that growing list of accomplishments in NASCAR's premier races.
"Second place is so close," he said. "… I think lengthy races … I like to stay in and get time to make adjustments on the car and just kind of grind. Finding different grooves on the track. … I wouldn't say I'm a slow learner. I learn. It just takes me a while sometimes to get in that rhythm.