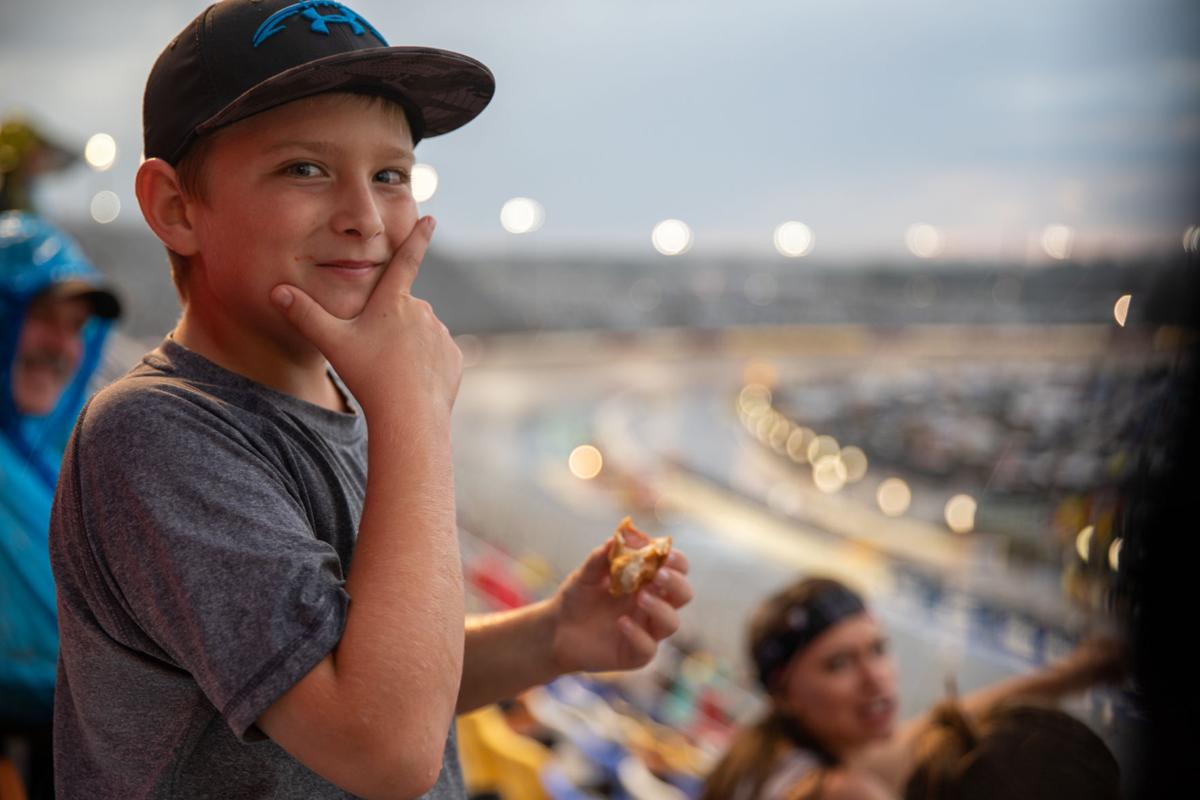 DARLINGTON, S.C. – If fans are allowed on Southern 500 Weekend (Sept. 5-6) at Darlington Raceway, ticket holders can expect reduced seating capacity with socially distanced seating, per a letter sent to ticket holders by Darlington Raceway President Kerry Tharp.
"Based on current guidelines from medical professionals and public health officials, the safest way to host fans is most likely with a reduced seating capacity providing socially distanced seating," the letter stated.
Also according to the letter sent Monday, ticket holders have two options. The letter added that regardless of the ticket holders' decisions, their current 2020 seat(s) will be available for 2021 renewals.
<<The first option is to attend this year, understanding that new seat assignments will likely be different to accommodate social distancing requirements. No further action is needed in this case.
"We will make every attempt to place you in comparable seating as close as possible to your existing seats," the letter stated. "You will be required to follow event protocols such as temperature screenings and utilizing face masks. Additional communications outlining specific event details, seat assignments, and health and safety measures will be sent in advance of the event.  If you would like to choose this option, no further action is needed.  We'll be in touch as more details around the event weekend are finalized."
It's unclear what accommodations, if any, would be made for infield access or infield camping.
<<The second option is to opt out of this year's race and have a credit for 100% of the ticket(s) purchase from this year applied to the 2021 event(s)..Fans who want to choose this option must do so by Sunday by completing the form online at darlingtonraceway.com/options.
Officials from Darlington Raceway had no comment for this story.
Gov. Henry McMaster's latest executive order instructs venues, like sports stadiums, can host either 250 people or 50% of their posted occupancy — whichever is smaller, and the fans must wear masks/face coverings. But those venues, like sports stadiums, can host even more fans if the state department of commerce approves their request to host more fans if they show how social distancing can still take place with more people (masks still required).
If fans are allowed at Darlington, the letter explained the safety measures those in attendance should expect the following:
<<Required face coverings and access to sanitization stations throughout the property.
<<Health screenings (questionnaire and temperature checks upon entry).
<<Social distancing observed in the grandstands, including:
*Minimum distance between groups.
*Restrictions on maximum number of seats in one grouping.
*New seats, as compatible as possible to your original seats, for your group based on social distancing requirements.
*Grab-and-go concessions options with cashless, contactless payment.
*Staggered entry to help support social distancing at peak times (i.e. parking lot and gate entry).
When NASCAR resumed after a pandemic-related shutdown, it did so in mid-May at Darlington, where two Cup races, and an Xfinity race, were held with zero fans.
This past Sunday, a small amount of fans were allowed to attend the Cup race at New Hampshire, which has a capacity of 76,000. According to the Associated Press, official attendance was not announced, but it appeared fans took up 10% of that race's capacity.
Michigan won't have any fans for its races Saturday and Sunday. A limited number of fans then can attend the NASCAR events Aug. 16 and 29 at Daytona International Speedway. But no fans can attend Dover's races the weekend of Aug. 22-23.
Up to 30,000 fans were allowed to NASCAR's all-star race at Bristol Motor Speedway, which can hold about 140,000 fans, which would mark about a 21% capacity (according to reports, at least 20,000 fans were actually at the Bristol race).
In response to a question about whether tailgating will be allowed, or whether fans must wear masks the entire time they're at the track, or whether coolers will be allowed, the answer on Darlington Raceway's website is:
"As required safety measures become available, we will communicate them to fans as soon as possible. Right now, we are working with state and local public health officials to evaluate all options for a safe and fun race-day experience."
Be the first to know
Get local news delivered to your inbox!