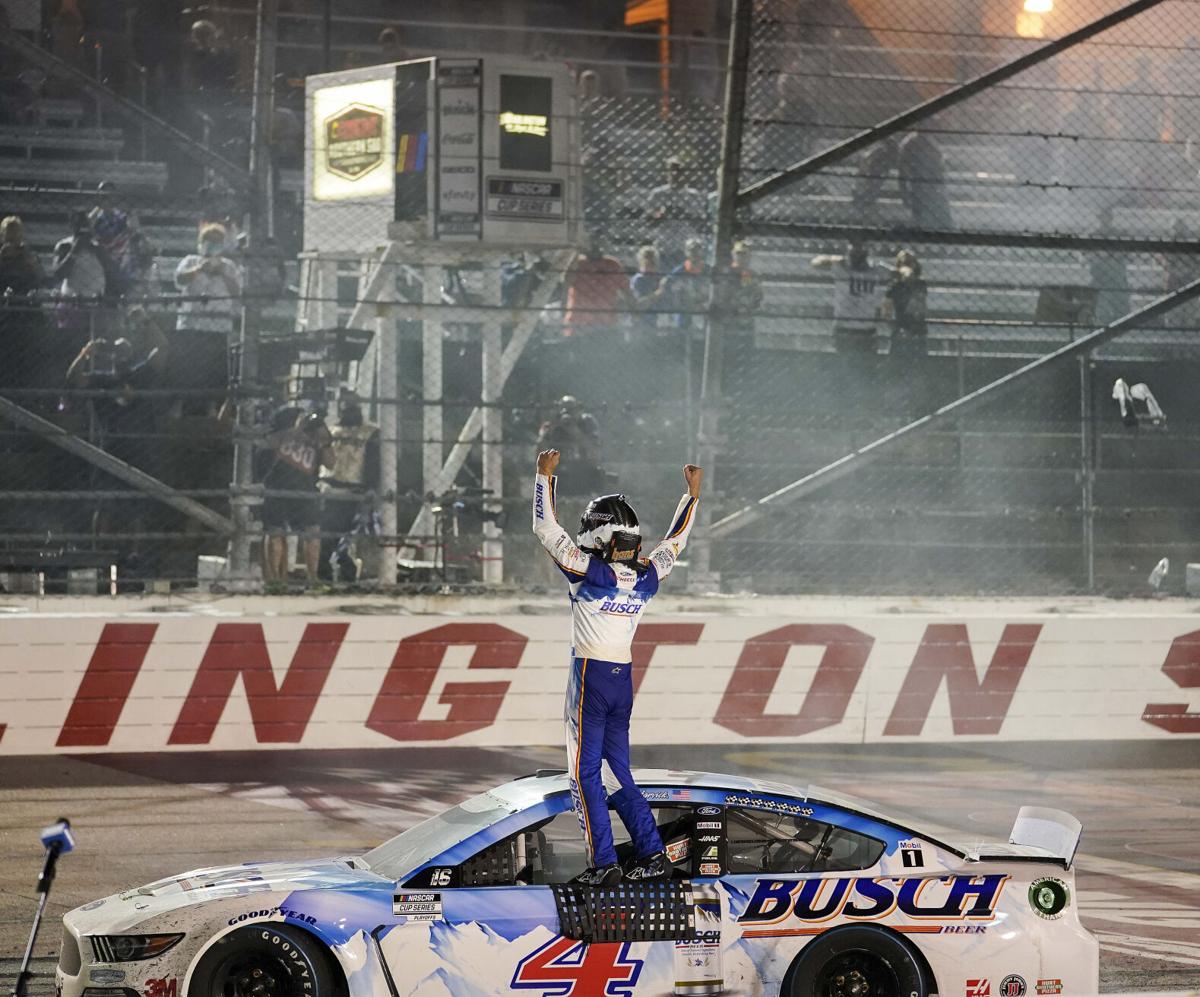 DARLINGTON, S.C. – Perhaps it was a move made out of necessity.
NBC, which is one of NASCAR's premier television partners, also owns the rights to the Olympics. The Tokyo Summer Olympics were supposed to take place in 2020 before the COVID-19 pandemic postponed them for a year.
NASCAR had implemented a two-week break in its schedule to accommodate – but that was changed once the Olympics were no longer in play and the racing schedule was revised due to the pandemic.
Regardless, it meant that for the first time the Chase for the Championship playoffs would begin in Darlington with the Southern 500.
With the Olympics finally taking place this year, the revised schedule was adopted again as Darlington Raceway will once again open the playoffs.
But will this be the last time?
A schedule has not yet been released for next season. But even with the Olympics as a possible catalyst, NASCAR's governing body was still looking to shake things up in a big way in 2020.
"The fans and the industry as a whole have been vocal about the desire for sweeping changes to the schedule, and the 2020 slate is a reflection of our efforts to execute against that feedback," said NASCAR Executive Vice President Steve O'Donnell at the time.
The schedule was revised again for this season. Darlington was given a second race in May for the first time since 2003, and both Chicagoland Speedway and Kentucky Speedway were dropped altogether – the first time that has happened since 2005.
The added benefit of a second race is obviously a huge boost for Darlington, but the excitement of opening NASCAR's postseason can't be underestimated either, track president Kerry Tharp said.
"Anytime you lead the playoffs off with a race that is one of the sport's majors, (it's) a real benefit not only to Darlington but I think it's a very, very exciting way to start the playoffs off. You're starting at one of the tracks that provide among the most challenging events to the drivers and teams. You're starting off with that.
"That'd be like starting off your golf playoffs on one of the hardest courses out there."
Keeping the Southern 500 as the playoff opener – while also not moving it from Labor Day weekend – would continue to be the "best of both worlds" in Tharp's eyes, he said.
"It's a win-win for the fans and for the sport," he added. "… I've always said that we love opening up the playoffs, but it really needs to be on Labor Day if we're going to be in the playoff picture.
"You don't know how the schedule is going to fall next year, but we would welcome opening up the playoffs again."