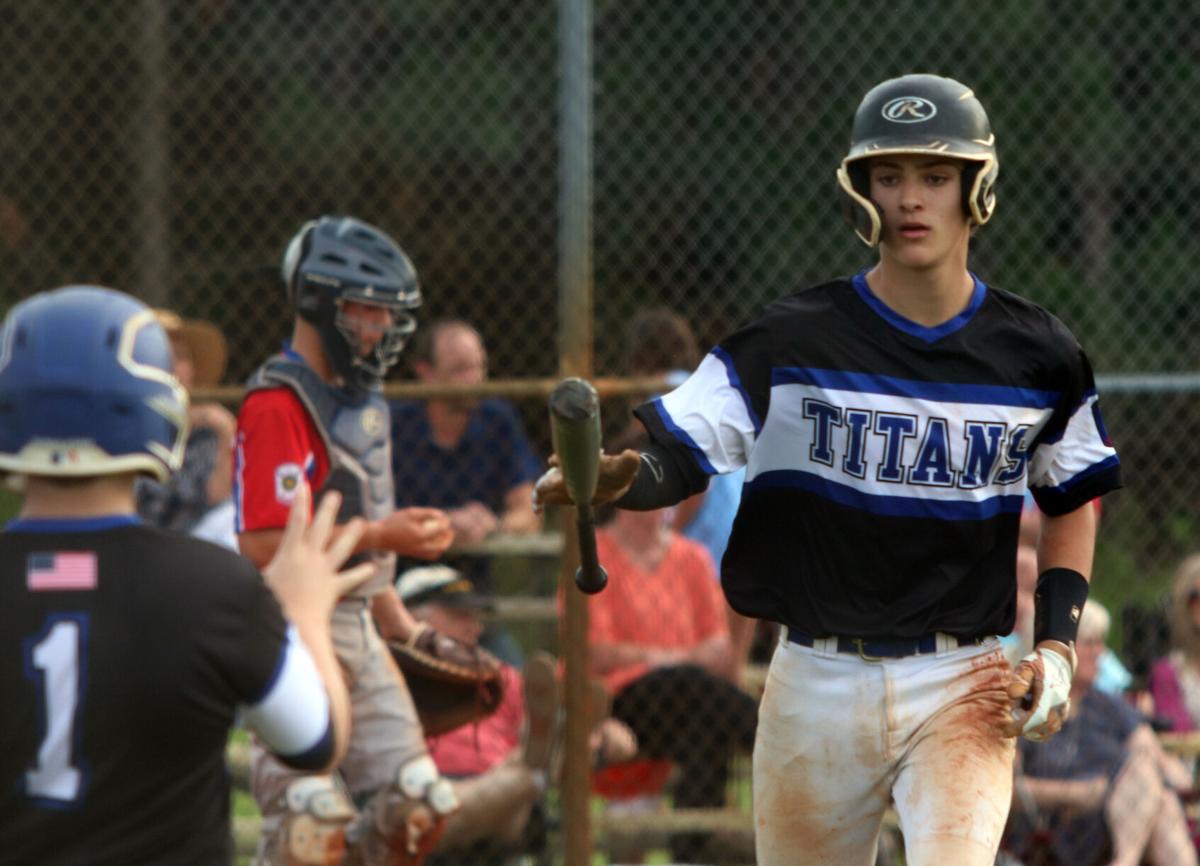 Trinity edges Pee Dee Patriots in Junior Legion
DARLINGTON, S.C. — Cam Jordan singled to left field to score Riley Hendrix and give Trinity a 5-4 win over the Pee Dee Patriots in eight innings in Junior Legion Baseball on Tuesday night.
Lucas Fields scored from third on a passed ball to tie the game at 4 in the top of the seventh inning for Pee Dee. Hendrix had two hits while Jordan and Chase Dalla Riva added two RBI for Trinity.
Pee Dee's Gabe McLoughlin went 1 for 3 with an RBI.
WP: Devin Phillips (1 IP, 0 H, 0 R, 0 ER, 1 BB, 2 K). LP: Lucas Fields (1 2/3 IP, 2 H, 1 R, 1 ER, 3 BB, 1 K).
LEADING HITTERS – PDP: Gabe McLoughlin 1-3, 1 RBI. T: Cam Jordan 1-3, 2 RBI; Chase Dalla Riva 1-2, 2 RBI; Riley Hendrix 2-4.
Kingstree 9, Manning 6KINGSTREE, S.C. — Kingstree's Boyd Casselman went 2 for 3 with a double and three RBI. Teammate Henry Swicord went 2 for 3 with two doubles.
Manning's Bryson Hodge went 2 for 4 with a double and two RBI.
WP: Holdon Baylor (5 IP, 10 H, 5 R, 5 ER, 2 BB, 2 K). LP: Cameron Baker (1 2/3 IP, 5 H, 6 R, 6 ER, 3 BB, 4 K).
LEADING HITTERS – M: Bryson Hodge 2-4, 2B, 2 RBI; Wynn Brogdon 1-3, 2B, 2 RBI; Walker Smith 2-4; Wyatt Powell 1-4, 1 RBI; T.J. Hicks 2-2, 1 RBI; Layton Morris 1-3, 2B. K: Stone Robert Coward 1-2, 2B, 2 RBI; Henry Swicord 2-3, 2 2B; Boyd Casselman 2-3, 2B, 3 RBI; Steven Tippett 3-4, 2 RBI; Ryan Corey 2-3.
S. Florence awards five scholarshipsFLORENCE, S.C. − South Florence High School held their Sports Banquet all sports on Monday.
The South Florence Athletic Booster Club presented scholarships to five student-athletes. The Allen Burley $500 Memorial Scholarship male recipient was Harmon Graham while the female recipient was Katherine McCutchen.
The Clete Skipper $500 Memorial Scholarship went to Caleb Clary while the Marilynn Belk $1,000 Memorial Scholarship was awarded to Kenneth Frederick.
Finally the Michelle Hickson $500 Memorial Scholarship went to Madison Hindman.