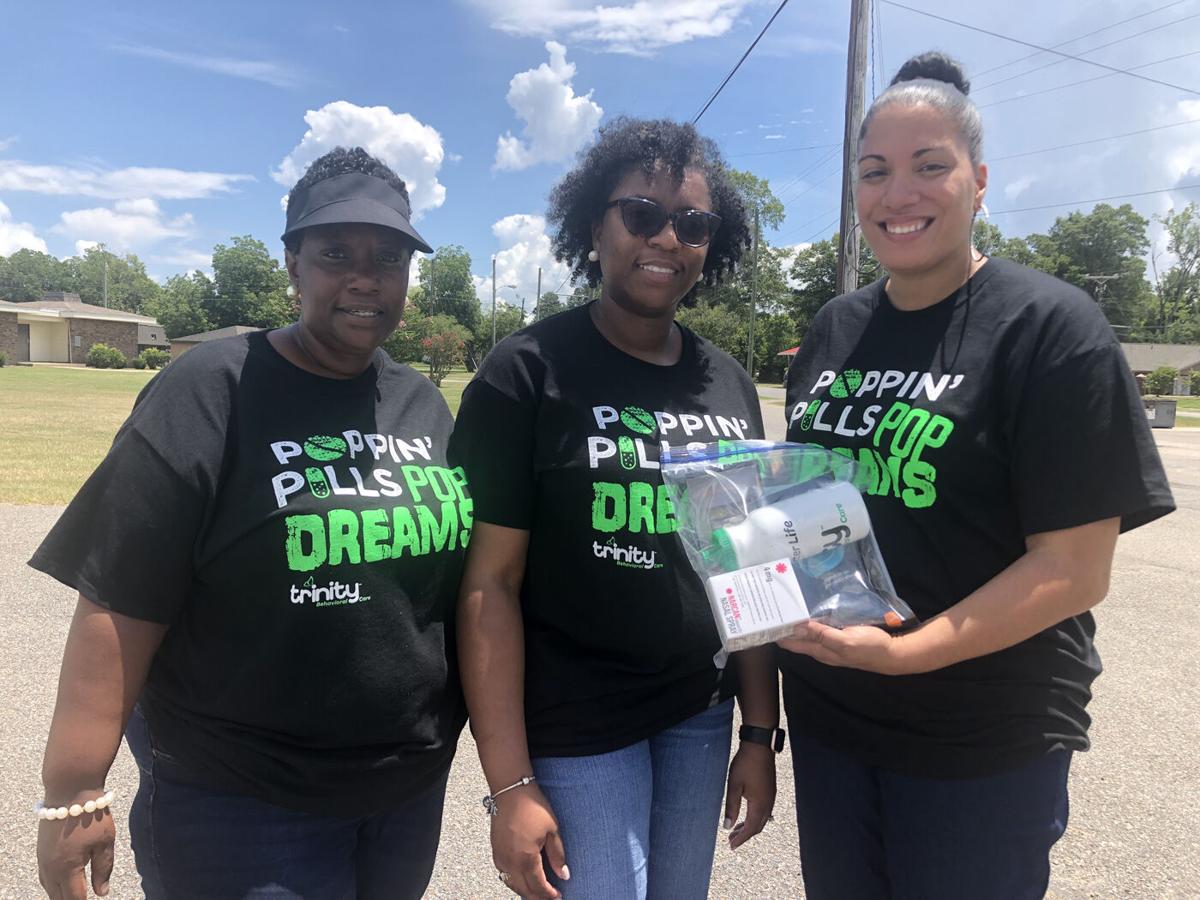 MARION, S.C. -- Trinity Behavioral Care were out educating the community on the impact of opioids last week.
Trinity and the Marion County Sheriff's Office partnered for the Poppin Pills Pop Dreams Drive-thru event giving away free Deterra packets to dispose of unused or expired prescription medications and Narcan nasal spray to respond to opioid overdose.
The group distributed 47 Narcan nasal sprays and Deterra packets.
Prevention Director Jenice Green said the giveaway was in response of the current crisis.
"There was an increase of opioids in Marion County and Trinity came together with treatment and prevention to raise awareness about opioids and how to properly use the Narcan," Green said. "It could help save a life until EMS gets there."
Green was joined by supervisor of medication assistant treatment Claudette Parker and prevention specialist Jamir Reed.