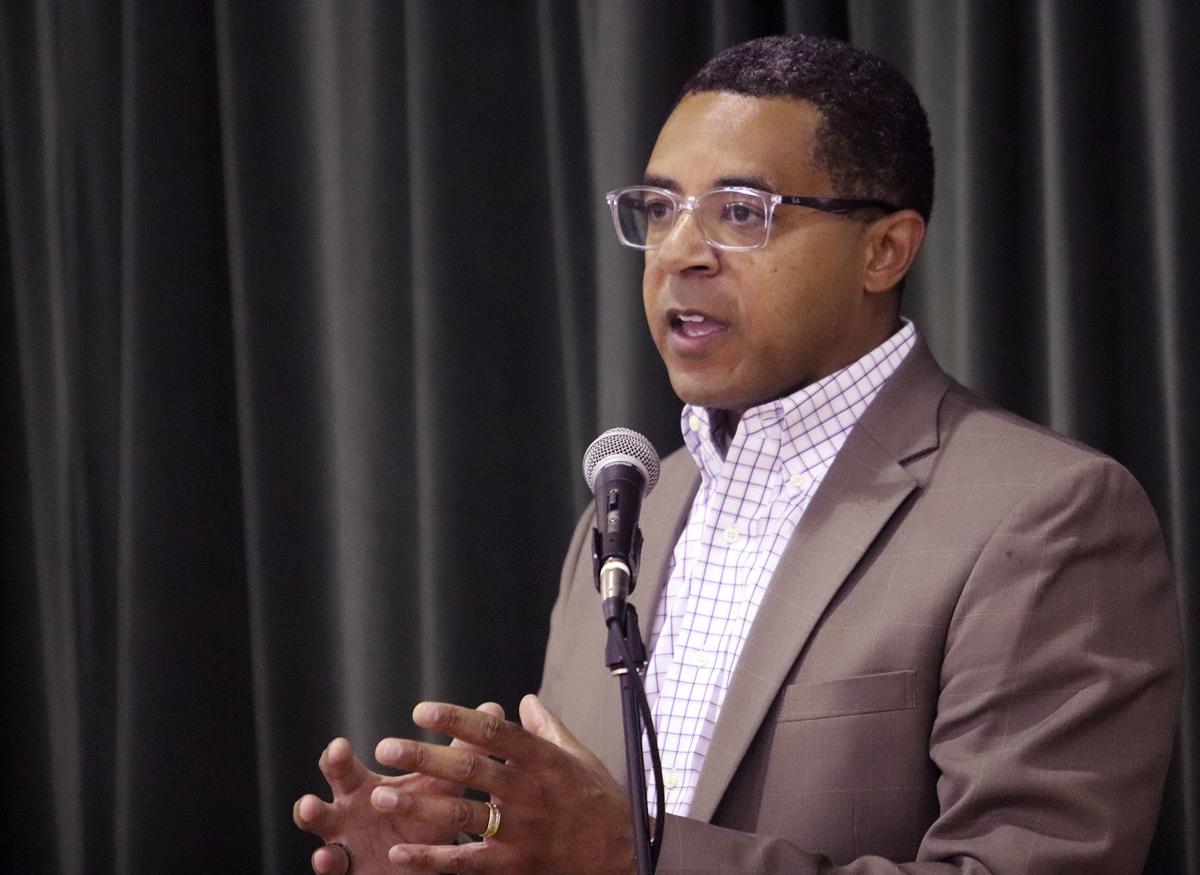 FLORENCE, S.C. — Mike Reichenbach will take over as chairman of the Greater Florence Chamber of Commerce on Wednesday.
Reichenbach has been a member of the chamber board in the past, but this will be his first time serving as chairman.
"I'm honored and excited to begin my term as board chairman of the Greater Florence Chamber of Commerce on July 1," Reichenbach said.
As chairman, Reichenbach has identified four areas that will be his top priorities this chamber year.
The first is business preservation — helping the Florence business community, and when possible the surrounding Pee Dee business community, continue weathering the COVID-19 storm through ongoing communication, forums, panels and trainings.
Reichenbach said the chamber needs to be fluid in its approach to helping businesses as this is an ever-changing time.
The second is Census 2020 and its importance.
"Our census participation will have significant financial consequences on our business community," Reichenbach said.
For example, he said, "for every person who isn't counted, we lose $3,000 per year, which is $30,000 until the next census; so for every 100 people not counted, we lose $3 million in funding until the next census."
"The more engagement Florence businesses have in the census, the more federal funding comes to Florence," Reichenbach said. "Those funds impact our education, health care and transportation, etc., which all directly impact our business community."
The third area Reichenbach said he is most interested in is mentoring.
"I have a real heart for young and new businesses," he said.
He said he wants to get the chamber involved in a program in which experienced business leaders mentor new and young business leaders.
"Leadership in any industry or position can be challenging and lonely," Reichenbach said. "A mentor/mentee relationship can prove beneficial and at times therapeutic to both parties."
He said through mentoring the chamber has the ability to help new and young business owners become business leaders.
The fourth area Reichenbach wants to concentrate on during his year as chairman of the chamber is training.
"Helping businesses, especially newer or inexperienced entities, learn more in areas such as financial statement analysis, brand creation and marketing, expense control and customer service are important," Reichenbach said.
Reichenbach said during this coronavirus pandemic he believes it is important for the chamber to help businesses identify areas of weakness in their businesses that must be shored up.
He said the chamber needs to be there for them in the tough days ahead.
Reichenbach said he has been here 13 years and being chairman of the chamber is a remarkable opportunity for him to give back to the community.
He started out in business in 2008 during very difficult times, and he is certain with financial rigor, expense control, creative ways to reach customers and support from organizations like the chamber that the Florence business community will prove to be resilient and will come through the coronavirus.
"Florence is a remarkable city with some of the finest people with whom I've ever had the pleasure of knowing and working," Reichenbach said. "And in order to attract and retain both large companies and small entrepreneurs, our chamber needs to continue working to find ways of showcasing what we have to offer."
Reichenbach said his job as chairman is to listen to business and find out what members need from their chamber.
"As chairman, I am privileged to work with chamber President Mike Miller, his incredible staff and a strong board to strengthen our business community," Reichenbach said. "To that end, I'm fully committed to listening to our community to better understand how we can build upon our strengths and opportunities, while at the same time protecting our businesses from weaknesses and threats."
The Executive Board includes Reichenbach, chairman, Reichenbach Automotive; Ken Jackson, past chair, Re/Max Professionals;Brian Fast, chair-elect, First Citizens Bank; Keith Buckhouse, and treasurer, Synovus Bank.
The 2020-2021 division chairs are Jamie Carsten, chair of Education and Leadership; Bailey Dabney, chair of Communication and Marketing; Jill Lewis, chair of Member Service; Paul Seward, chair of Budget and Finance; Mindy Taylor, chair of Government Affairs; and Charlene Wages, chair of Community Development.
The new board members are Drew Chaplin, Kristy Fowler, Mike Fuller, Jim Ivey, Robby Hill, Paige Hollis, Diana Murphy, Chad Patterson, Larry Smith and Caroline Toniolo.
Mike Miller, president of the chamber, said, "The growth and effectiveness of today's Chamber shows the impact of a great staff working with an engaged chairman and a supportive board of directors, while respecting the diversity of our communities and area businesses.
Last year the Florence Chamber experienced a record-breaking year in program participation and project expansion under Ken Jackson, and we expect to see other exciting projects develop under incoming chairman Mike Reichenbach."
Reichenbach said a strong chamber leads to strong businesses, which leads to increased employment.
"The chamber has done a great job in reaching out to all segments of the business community," Reichenbach said.
He said Les Echols, director of community and minority enterprise, has done an excellent job making sure minority businesses are included.
Reichenbach said the chamber has a slate of 65-plus programs which will continue under his leadership because "chamber members see the value in what we do." He said he hopes to include some new ones this year. He plans on spending more time on financial literacy because members have said that their PPP loans are dwindling and the need to conserve cash has become even more important.
"I am exceedingly pleased with my board as well as Mike (Miller) as president and his staff," Reichenbach said. "We form a team that is committed to serve the business community in Florence and the Pee Dee. I encourage all business leaders, large and small, experienced and novice, to reach out to me personally with ideas, suggestions or concerns at Mike@GiveMikeATry.com."
Be the first to know
Get local news delivered to your inbox!