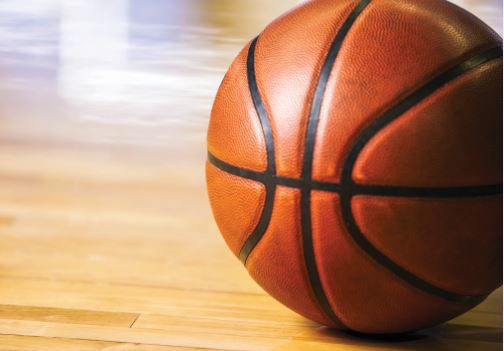 CARVERS BAY BEARS
COACH: Issiah Tucker (88-31 overall)
LAST YEAR'S RECORD: 15-10
KEY RETURNERS: Kinsley Reed, Miriam Vereen, LaShanta Myers, Sheniah Myers, Zaniah Rush, Zhanae Chandler
KEY NEWCOMER: Arissa Staggers
COACH'S QUOTE: "All for one and one for all."
C.E. MURRAY WAR EAGLES
COACH: LeAndrea Montgomery (1st season)
KEY RETUNERS: Octavia Canty, Jhy'Azia Lewis, Cy'Asia Singletary
KEY NEWCOMER: Kahmyiah Frazier
COACH'S QUOTE: "Hard work beats talent when talent don't work hard."
CHESTERFIELD RAMS
COACH: Nicholas Jolly (15-25 at CHS)
KEY RETURNERS: Marissa Shannon (Sr.); Raeleigh Rivers (Soph., All-Region); Jada Blackwell (Soph.); Kierra Diggs (Fr., All-Region).
COACH'S QUOTE: "Our players and staff are excited about this group who is returning four starters from last year's team. We're looking to get better every day, compete and see what happens."
DARLINGTON FALCONS
COACH: Brad Knox (54-40 overall record)
KEY RETURNERS: Sommer Joseph, Shaniya Jackson, Trezure Montgomery, KaNaya Jones, Aryanna McPhail.
KEY NEWCOMER: Jamera Madison
COACH'S QUOTE: "Learn something new every day."
EAST CLARENDON WOLVERINES
COACH: Perry Stokes (693-249 overall in 39 years, 1st year at EC)
KEY RETURNERS: Talaysia Cooper, Amyia Rush, Nakendra McElveen
KEY NEWCOMERS: Liberty Whack, Hayden White
COACH'S QUOTE: "We will work hard to prepare for our opponents to give us a chance to win in a tough region."
FLORENCE CHRISTIAN SCHOOL EAGLES
COACH: Neil Minton (209-133 overall, 126-40 at FCS)
KEY RETURNERS: Kylie Stewart, Kenzie Faegin, Emily Eason, Mary Margaret Sterling, Hilton Broach
KEY NEWCOMERS: Bradley Brown, MAdison Cash, Znei Middleton
COACH'S QUOTE: "We lost three good seniors but have a great core returning. We have to play defense the way we are capable, and have some of these young girls up from junior varsity show improvement."
HANNAH-PAMPLICO RAIDERS
KEY RETURNERS: Willanna Peterson, Jakera Wilson
KEY NEWCOMERS: Izabella Davis, Jayla Graham and Karah Turner
COACH'S QUOTE: "I am very excited about my team this year. We have been working extremely hard at practice. We are going to continue to control the controllables (our attitude, effort and energy) in times that seem to be out of our control. I'm looking forward to working with each player this year."
JOHSONVILLE FLASHES
COACH: Walter Clark (9-32, 3rd year overall)
LAST YEAR'S RECORD: 5 - 15
KEY RETURNERS: Seniors Ny'Asia Graham, Taniya Timmons, Nya Verner, Terionna Nesmith.
COACH'S QUOTE: "We will have a veteran team this year with a lot of potential. Hopefully, we will take the next step."
KINGSTREE JAGUARS
COACH: James Price (15-12)
KEY RETUNERS: Takiyah McGee, Makeda Murphy, Destene Goodwin, Ashanti Barr
KEY NEWCOMERS: MaKayla Dukes, Destiny Mosley, Paige McKnight
COACH'S QUOTE: "After being bounced in the second round of the 2020 state playoffs last year, this team is excited to get back on the court and continue to make team improvements with the hopes of another deep playoff run in 2021."
LAKE VIEW WILD GATORS
KEY RETURNERS: (Jr.) Ja'Niyah Waters; (Fr.) Gwendasia Page; (Jr.) Zan'Dasia McNeil; (Fr.) Jaleya Ford; (So.) Tiana Hamilton; (So.) Sa'Nyah Williams
COACH'S QUOTE: "First and foremost, I would like to thank the SCHSL for letting us play (Football, volleyball, etc.) sports up to this point, THANK YOU. So, the SCHSL is giving all high school basketball coaches the go starting Nove. 2nd of this year. I think that my team will be more dedicated and more determine this season. We will raise the bar a little higher this year and we will see what the outcome going to be. All I can say for now is that we are giving the opportunity to play. Let's hope it stays this way."
LAMAR SILVER FOXES
COACH: Randolph Scott (101-122 overall at LHS)
LAST YEARS RECORD: 8-16 overall, 6-2 region (region champs)
KEY RETURNERS: Ja'Shyia Ham, A'Nyia Gates, Dea'Quashia Robinson, Aiana Hodges, Myasia Stephens
KEY NEWCOMER: Heidi Anders (Sr., G, 2018 All-Region)
COACH'S QUOTE: "We are looking forward to competing at a high level thisupcoming season at which we will be led by senior forward A'Nyia Gates andDea'Quashia Robinson. However, in order for us to have a successful season, our sophmore class will have to play a bigger role offensively as well as defensively. As usual, we have a very tough non-region schedule which will prepare us for region play. Looking forward to the challenge as we get ready for the upcoming season."
LATTA VIKINGS
COACH: Sandra S. Gomillion
LAST YEAR'S RECORD: 17-6 overall, 13-1 region
KEY RETURNERS: Moya McDuffie, Adaya Gordon, Ambrosia Berry
KEY NEWCOMER: Kardae McFadden
COACH'S QUOTE: "Work hard, play hard."
LAURENCE MANNING ACADEMY SWAMPCATS
COACH: Betsy Reynolds (9-15 in 2 years at LMA, 279-173 in 25 years overall)
LAST YEAR'S RECORD: 9-15.
KEY RETURNERS: Audrey Bennett, Bryce Erickson, Madison Truett, Callie Thompson.
KEY NEWCOMER: Lexi Bennett
COACH'S QUOTE: "These girls have found a way to put in the time in the gym this offseason in spite of COVID-19. With four returners starters and Lexi Bennett back we should have more success. With 13 girls on the team, compared to nine on the team last year, we have more depth."
LEE CENTRAL STALLIONS
COACH: Patrice Holmes (36-15 overall at LCHS)
KEY RETURNERS: Jada Rogers, Kamonie Charles, Shadae Rembert
KEY NEWCOMERS: Anastasia Bradley
COACH'S QUOTE: "Winners are not born, they are self-made." - Pat Summit
MANNING MONARCHS
COACH: Darren Mazyck (414-131 overall, 120 - 28 at MHS)
LAST YEAR'S RECORD: 20 -6
KEY RETURNERS: Lat'vius Wilson, Diamond Dundy, Taylor Gourdine
KEY NEWCOMERS: Sierra Lundy, Parah Anderson
COACH'S QUOTE: "If people are doubting how far you can go, go so far that you can't hear them anymore."
MARANATHA CHRISTIAN SCHOOL BULLDOGS
KEY RETURNER: Sarah Atkinson (Sr.)
COACH'S QUOTE: "We are ready to get this season underway and are excited for the opportunities it will bring."
MARION SWAMP FOXES
KEY RETURNERS: Tonaja Lester, Mariah Moody, Kimmie Barnes, Kariya Davis, Yazmie Howard
KEY NEWCOMERS: Damya Stamps,
COACH'S QUOTE: "The Swamp Foxes look to get back on the court after a great season last year, yet the season didn't end as champions. We bring back a strong core that is hungry to finish the job this year."
MARLBORO ACADEMY DRAGONS
COACHES: Stacey Newton and Matthew Liles
KEY RETURNERS: Sara White (Sr., F); Mattie Liles (Jr., G); Anna Smith (Sr., G); Madison Carriker (Sr.), Katie Munnerlyn (Sr.)
KEY NEWCOMER: Caiti Brigman (Jr., G)
COACHES' QUOTE: "We have the potential to repeat this year with three returning starters, key returning players and new players moving up. We've been happy with what we've seen in practice and are looking forward to a great year."
MARLBORO COUNTY BULLDOGS
COACH: Leah Zimmerman (29-35 at MCHS)
KEY RETURNERS: Jasmine Norman, Lanique James, Tysonia Lowe, Montayja Isaac
KEY NEWCOMER: Aubree Miller
COACH'S QUOTE: "Consistency strengthens the team!"
PEE DEE ACADEMY GOLDEN EAGLES
LAST YEAR'S RECORD: 6 - 15
COACH'S QUOTE: "We have an energetic group of players returning and a few new additions. The girls are working hard and our goal is to have a successful season. Coach Coleman has retired and will be greatly missed at Pee Dee Academy."
SOUTH FLORENCE BRUINS
COACH: David Robinson (1st season)
KEY RETURNERS: Albany Wilson, Lashanti Evans
KEY NEWCOMER: Lonneishia Guyton
COACH'S QUOTE: "Lets get better every day!"
TIMMONSVILLE WHIRLWINDS
KEY RETURNERS: Kelvionna Hudson, Janiya Scott-Rouse, Shkira Graham
KEY NEWCOMER: Akeelah Hawkins
TRINITY COLLEGIATE SCHOOL TITANS
COACH: Cornelius Snead (1st year at TCS)
KEY RETUNERS: McKenzie Davis (Jr.); Kinady Pierce (So.)
KEY NEWCOMERS: Seniors Ceyda Yucel; Chase Hayes; Juniors Zayniah Snow;  Mingaile Urmuleviciute; Sophomore Jazymne Lyde; Freshman Jaida Cameron;  8th-grader Hannah McKay
COACH'S QUOTE: "New month, new season, new beginning, bew start, new mindset, new focus, new intentions, new results."
WEST FLORENCE KNIGHTS
COACH: Kevin Robinson (12-11)
LAST YEAR'S RECORD: 12-11 overall, 7-3 in region
KEY RETURNERS: Shakaylah Cohen (Sr., G); Zy'breayziah Alexander (Jr., G/F); Shakayla Williamson (Sr., SG); Amaura Burgess (Sr., F/C)
KEY NEWCOMERS: Ny'drea Bradley (Sr., G/F)
COACH'S QUOTE: "Simply heart, effort and intensity!"
WILSON TIGERS
COACH: Jessica Gerald (65-11 overall)
KEY RETURNERS: Kayla Washington, Jada Washington, Arriyona Rogers
COACH'S QUOTE: "When the sun comes up, you'd better be running!"