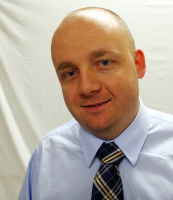 Matthew Christian
Government and Politics Reporter
Bio

I cover the city of Florence, the county of Florence, the state legislative delegation of Florence County and surrounding areas, and the federal delegation representing the Pee Dee for the Morning News.

Home town

Princeton, W.Va.
FLORENCE, S.C. — Francis Marion University plans to hold in-person ceremonies on Sept. 18-19 for its spring and summer 2020 graduates. 
FLORENCE, S.C. − More than half of Francis Marion University's residential students have requested to move onto campus during the first week available to move in. 
FLORENCE, S.C. — Florence County recorded the lowest number of initial unemployment claims since mid-March last week. During the week ending Aug. 1, 300 of Florence County's residents made initial unemployment claims which is the lowest number since the shutdowns were implemented to prevent a level of spread of COVID-19 that would overwhelm local hospitals. The previous low was 442 claims made during the week ending July 18. Overall, 18,558 Florence County residents have made initial unemployment claims since March 15. 
FLORENCE, S.C. — Florence One Schools board member Artie Buxton will face at least two challengers to retain his seat on the school board. 
DILLON, S.C. — The Dillon County Council took the second step in setting its budget for the next fiscal year Wednesday afternoon. The seven-member county council unanimously voted to approve the second reading of an ordinance establishing the county's revenues and expenses at $19.21 million for the coming fiscal year. 
FLORENCE, S.C. — Monday night's fire couldn't have come a worse time for the Lamplighter restaurant.
FLORENCE, S.C. — A Democrat and a Republican filed to run in the special election to replace late Florence County Councilman James Schofield before Tuesday's filing deadline. Rev. Amiri B. Hooker filed as a Democrat and Randy Propps filed as a Republican. 
TIMMONSVILLE, S.C. — Timmonsville became the latest community in the Pee Dee to require the use of face masks Tuesday afternoon. Mayor Darrick Jackson has issued a proclamation requiring the wearing of face masks inside of businesses within the town limits Tuesday afternoon
FLORENCE, S.C. — Congresswoman Tulsi Gabbard will appear at a virtual town hall in Florence Thursday evening. Gabbard, a representative from Hawaii and former candidate for the Democratic presidential nomination, will be the special guest at a town held by South Carolina House of Representatives candidate Isaac Wilson. 
FLORENCE, S.C. — The reopening plan of Florence One Schools has been approved by the South Carolina Department of Education.
View all