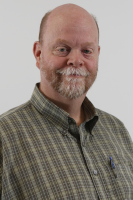 FLORENCE, S.C. -- Two spectators, a parent and a friend, were on hand Saturday to watch the second-ranked-in-the-nation Florence One Schools esports Rocket League team play in their end-of-the-season tournament.
FLORENCE, S.C. — A hot cup of soup, a self-heating meal, a warm hat, coats, gloves and kind words were the order of the day Thursday at the Bl…
FLORENCE, S.C. -- Several of Florence's long-term development projects have reached the point where things are starting to show public progress, though work behind the scenes has been ongoing for some time.
FLORENCE, S.C. — The vaccinators at McLeod Health have a message for residents anxious to get the COVID-19 vaccine — be patient.
DARLINGTON, S.C. -- It's going to be a heavy lift -- or lots of heavy lifts and a fire department relocation -- but when it is finished Darlington Mayor Curtis Boyd can check a big sink hole off his to-do list.
DARLINGTON, S.C. -- The Family Mission Center in Darlington Wednesday, for the fifth year, made sure that some of the families and children in their community had what they need for a merry Christmas morning.
FLORENCE, S.C. -- MUSC Health Florence Wednesday morning started vaccinating front-line medical staff with the first of what is expected to be several approved to prevent the novel coronavirus COVID-19.
FLORENCE, S.C. -- Nine months into the COVID-19 pandemic -- and with a vaccine just around the corner -- what started out as a learning experience for medical professionals continues to be so with a big difference, the medical professionals have learned.
FLORENCE, S.C. -- Florence One Schools' esports program has finished up tryouts for the 20/21 season and is now in practice mode heading into Christmas and then winter and spring tournament season.
FLORENCE, S.C. -- The oldest American Legion post in the state is looking for more than a few good, young members as it looks to reinvigorate itself moving forward.
View all